Ontario Stewardship Youth Rangers

The goal of the Ontario Stewardship Youth Ranger program is to provide community based work experience, personal development, skills and training for youth who would like to expand on their commitment to natural resource stewardship. Throughout the summer, Youth Rangers have many amazing projects to complete and look forward to all the exciting opportunities this program has to offer.
We encourage you to say "HELLO" if you see the crew out and about working!
Training and Education
In order to work safely and have a successful summer on the job, Youth Rangers and their crew leaders must participate in extensive training at the beginning and throughout the summer. A large portion of this program is also dedicated to education. Some of the training and educational opportunities include:
BearWise (bear awareness and safety procedures)
ORCKA canoe training
Work Place Discrimination and Harrassment Prevention (WDHP)
Work Place Hazardous Materials Information System (WHMIS)
Health and Safety
Field communications
Bear spray training
MNR Aviation, Forest Fires and Emergency Services program introduction
Invasive species
Species at Risk
Wild edibles and native pollunators
Plant and tree identification
GPS and compass training
FireSmart
Safe Boating / Man Overboard
Ogimaa Binesiiyog Youth Rangers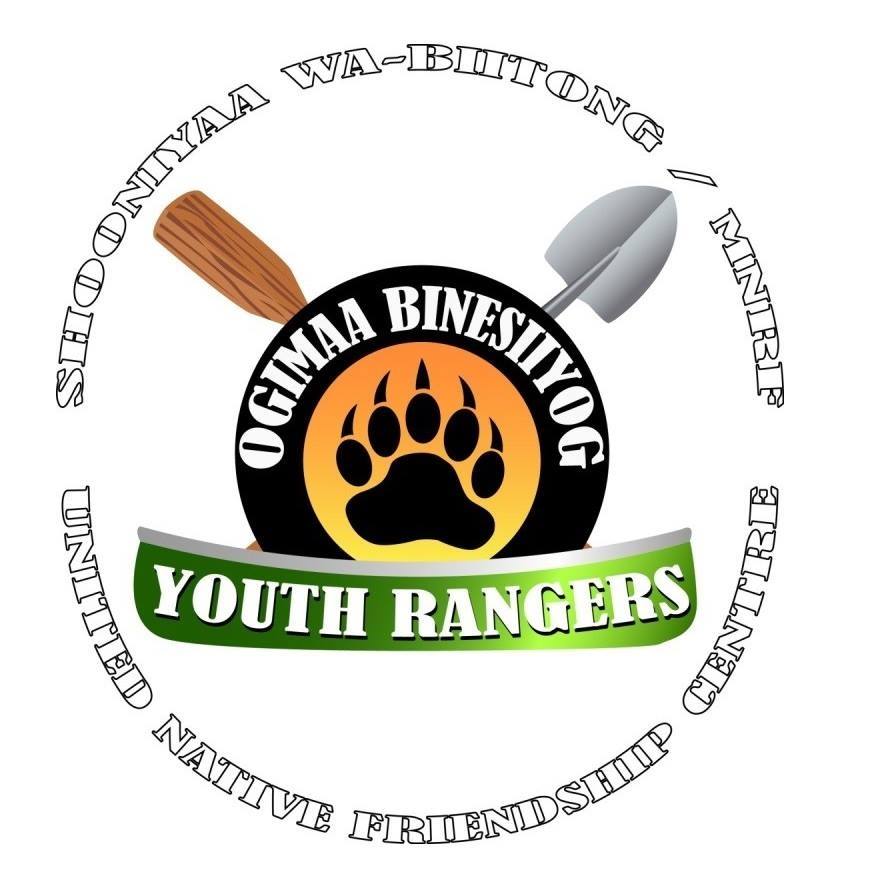 Since 2013, the Ontario Ministry of Natural Resources and Forestry (MNRF), Shooniyaa Wa-Biitong, and the United Native Friendship Center have partnered to form the Ogimaa Binesiiyog Stewardship Youth Ranger program in the Rainy River District.
The shared youth program provides youth with valuable hands-on work experience, personal and professional skills development, and the opportunity to expand cultural, traditional and technical knowledge of natural resources management.
Our hope is to empower youth leaders who will promote environmental ethics, leave footprints of change in the natural world, and bring communities together through diversity for generations to come.